Sign Up Today to Get Started
What Can Precision Fitness do for You?
Whether you want to lose weight (and inches!), gain muscle, increase your flexibility, develop your sports performance, or improve your overall fitness, David will train you in a proper and safe manner. Whatever fitness goals, David will help you work more efficiently, more consistently, and with more focus than you would on your own.
Precision Fitness Training Will:
Instill the proper mechanics so you will always exercise safely and properly to prevent injury
Build your "core strength" to put a stop to back pain and effectively reduce your waistline
Optimize your workouts so that you will achieve your fitness goals efficiently
Give you cutting edge workouts that are individualized, fun, and results oriented
David operates primarily out of FITSF in San Mateo. By special arrangement he can even train you in your own home, business, outside, or at any gym that accepts independent contractors.
FITSF is a non-membership facility that specializes in Personal Training. Our spacious 3,000 sq. ft. facility, is updated with all the latest in fitness equipment. Parking is located in the front or along the streets or parking garages  of Downtown San Mateo.
Our mission at FITSF is to bring you a level of integrative fitness that not only supersedes, but also sets the bar on fitness! Our goal is not just about helping our clients achieve the "perfect body", but instead about making life adjustments, both mental and physical, that create an ultimate sense of personal achievement. Our goal is to provide you with a personalized fitness experience that is tailored to your individual needs.
Call David directly at
650-274-4494
or contact him using the form below.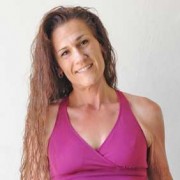 I could never give David Bernavich enough praise…being overweight my whole life and approaching my 40th b-day; I decided I wanted to change. I was given David's name by a friend who trained with him and got awesome results! I signed with him in March of 2013 and have never looked back! 100+ lbs lighter and feeling better than I ever did in my 20′s, I look forward to my workouts; this coming from someone who has never stepped foot in a gym!
Learn more Tasha and other clients at the Testimonials page.